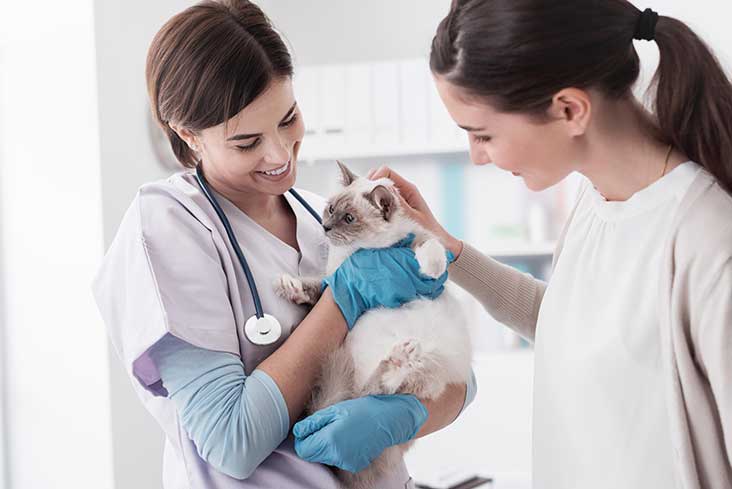 VETERINARIANS PLAY A VITAL ROLE IN PETS' LIVES
Today's veterinarians are constantly on the lookout for solutions to help pets achieve optimal health. They not only have the challenge of finding and navigating through the noise of new foods, ingredients, supplements, treats, and more to determine what will work best; they also have the challenge of finding solutions that pet parents will accept. That means sorting through product claims such as "natural" or "made in the USA," in addition to confirming research that demonstrates efficacy.
By recommending foods containing TruMune® postbiotic, veterinarians can feel confident they are giving pets – and pet parents – what they need and want when it comes to optimizing digestive health, immunity, and overall well-being.
UNLOCK A PET'S FULL POTENTIAL​
Research confirms the importance of a balanced microbiome for animals' overall health, including digestion, immune function, and general vitality.  

The Promising Potential of Postbiotics
TruMune postbiotic is an advanced, natural pet food ingredient made using a proprietary fermentation process.* This specialized ingredient consists of a unique combination of bioactive compounds and postbiotics that work with a pet's biology to support beneficial bacteria and balance the gut. Postbiotics are a source of support for the development of a strong and stable immune system in both humans and animals. Produced during our natural fermentation process, postbiotics have been shown to benefit the adaptive and innate immune system and improve gut function. They have also been shown to promote antibody response to pathogens and support optimal gut and immune function.
Diamond V®, the maker of TruMune postbiotic,  thoroughly tests and validates all products through controlled research. This includes more than 425 controlled research studies and 120 peer-reviewed publications across our portfolio of solutions for dairy, beef, poultry, swine, equine, aqua, and pet.
TruMune postbiotic has been tested for safety and palatability. And since TruMune is a postbiotic rather than live organisms, it maintains its stability and retains its benefits – even after the manufacturing process. Ultimately, this makes the ingredient unique since pets receive all the advantages in the final pet food formula.
TRUMUNE POSTBIOTIC PET-SPECIFIC RESEARCH